Elite Protection Dogs
K9 Ambassador highly trained ELITE PROTECTION DOGS are the Ultimate Security Device.
These dogs are carefully selected and hardly tested for their ability to be excellent companions and guardians. They are well balanced, confident in any kind of situation, social and well mannered obedient pets with high sense to protect. It makes them our highest range of Fully Trained Protection Dogs - Dogs of sixth sense.

Personally tested and selected across Europe.

These dogs are selected mostly from dogs with working titles such as SchH - VPG, IPO, ZVV, SVV or Ring sport titles. This mean, that they got good basic training in tracking, obedience and protection in the past.

''Elite Protection Dogs By K9 Ambassador Are Original, The Rest Is Just A Copy!''

We only buy a dog which can be re-trained for personal protection work. Dog that after our training process will be oriented to person, NOT ON EQUIPMENT as most sport dogs.

Not all dogs with working titles can be changed into a good protection dog.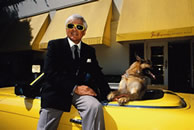 K9Ambassador - Elite Protection Dogs
Rolls - Royce beetwen protection dogs


These dogs are nice and gentle with children, housebroken and well mannered around expensive stuff ( furniture, cars ), good with other animals (dogs,cats...) and are easy to handle even if new owner is a NON-EXPERIENCED handler.

"Our Elite Protection Dogs Will Always Watch Your Back!"

They are fully trained in obedience and protection for our customers needs. Custom tailored for every single customer.

Advanced Obedience Training includes ON / OFF lead using verbal and silent commands ( hand signals):

• walk to heel ( left and right side )
• sit, down, stand positions ( next to the handler, upfront of him and on distance)
• walk backward
• walk between handler legs
• 2 different recalls ( come with present and heel when you are walking )
• stay ( 3 different positions - down, sit and stand )
• friendly bark on command or hand signal ( next to the handler or on distance in any kind of position )
• retrieve ball, toy
• crawling
• jumps over obstacles
• long stay ( down position ), handler is hidden
• emergency down
• we train our Elite Protection Dogs to do their toilet almost on command

All of these will be done ON / OFF lead with distractions i.e. other dogs running free, and these commands will be held for a period while the handler is out of sight.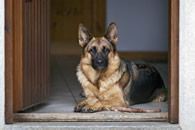 K9Ambassador - Elite Protection Dogs
executive family and personal protector




Elite Protection Dogs are specially trained to protect you and your loved ones.

Protection training includes:

• trained to watch territory, house, car and family members
• command watch ( the dog will start bark on person) to stop any potential threat
• quick respond on any threat
• attack intruder on command - handler protection
• release on command
• muzzle attack
• search house, building for hidden people
• bark & hold ( if any strange person is hidden in house, building or property )
• chase escaping intruder - long attack off lead
• switch the dog off on command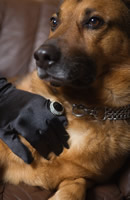 Our customers get :
- honest and extensive communication
- custom tailored dog
- 5 days handler course ,,Handover''
- DVD from training process and ,,Handover'' for
futher help
- background of the dog
- professional advices

K9 Ambassador Elite Protection Dog is loyal companion, that is hand selected and trained to the highest degree.

We interview our clients extensively and select a dog that will fit into your family.
Our goal is to exceed your expectations and match you with a dog that will give you a lifetime of devotion.