Breeding Stock & Puppies
We select our dogs and breeding stock from Finest European Bloodlines.
The dogs are hardly tested for health, temperament and protection work so all very important thinks to get a good progeny suitable for personal protection.
Our breeding stock includes both - working or show bloodlines.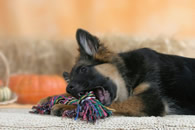 K9Ambassador - Puppies
finest european bloodlines

All our breeding stock is registered and the puppies comes with pedigree.
Parents are with WUSV / FCI pedigree and all ancestors are with working titles, show results, hips displansia stamps.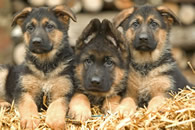 K9Ambassador - Puppies
ambassadors with pedigree

Our puppies come with tattoo ( registration No.) , vaccination and microchip.
Since they has been born - we are starting socialization process to be well mannered.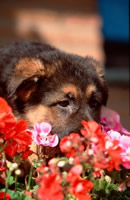 K9Ambassador - Puppies
power & honour

Available Breeds:
German Shepherd Dog
Belgium Shepherd - Malinois
Dobermann
Rottweiler
Giant Schnauzer
Bouvier des Flandres
Beauceron
Labrador Retrieve
Golden Retrieve
Other breeds available on request
Working lines, show lines, long hair German Shepherds - adults or puppies are all available from our top european bloodlines.

''Buy The Right Device For Your Protection!''

Click to see Showcase of our dogs / available puppies at this moment >>